Teacher Reflection Templates
Tools For Whole-Hearted, Open-Minded And Responsible Teachers
Keywords:
teacher reflection, critical reflective teaching practice, reflection template
Abstract
This research paper aims to present four reflection templates in-service and pre-service teachers may use to reflection any subject. The templates were designed by the researcher and are a product of a study conducted on three in-service
teachers who are successful in their teaching practice. The study found that the three teachers do reflect critically before the lesson, during the lesson and after the lesson. Critical reflection on the three teachers was found to promote teaching and learning in a classroom environment. The empirical study was informed by the interpretive paradigm that used a qualitative research method. Data was collected through individual interviews conducted face-to-face by the researcher and through document analysis. The reflection templates presented in this paper are outlines of aspects teachers need to reflect on that are imperative in the teaching and learning process. The reflection templates may be used by practicing teachers and prospect teachers to think about their teaching to identify strength and weaknesses for improved teaching and learning.
Downloads
Download data is not yet available.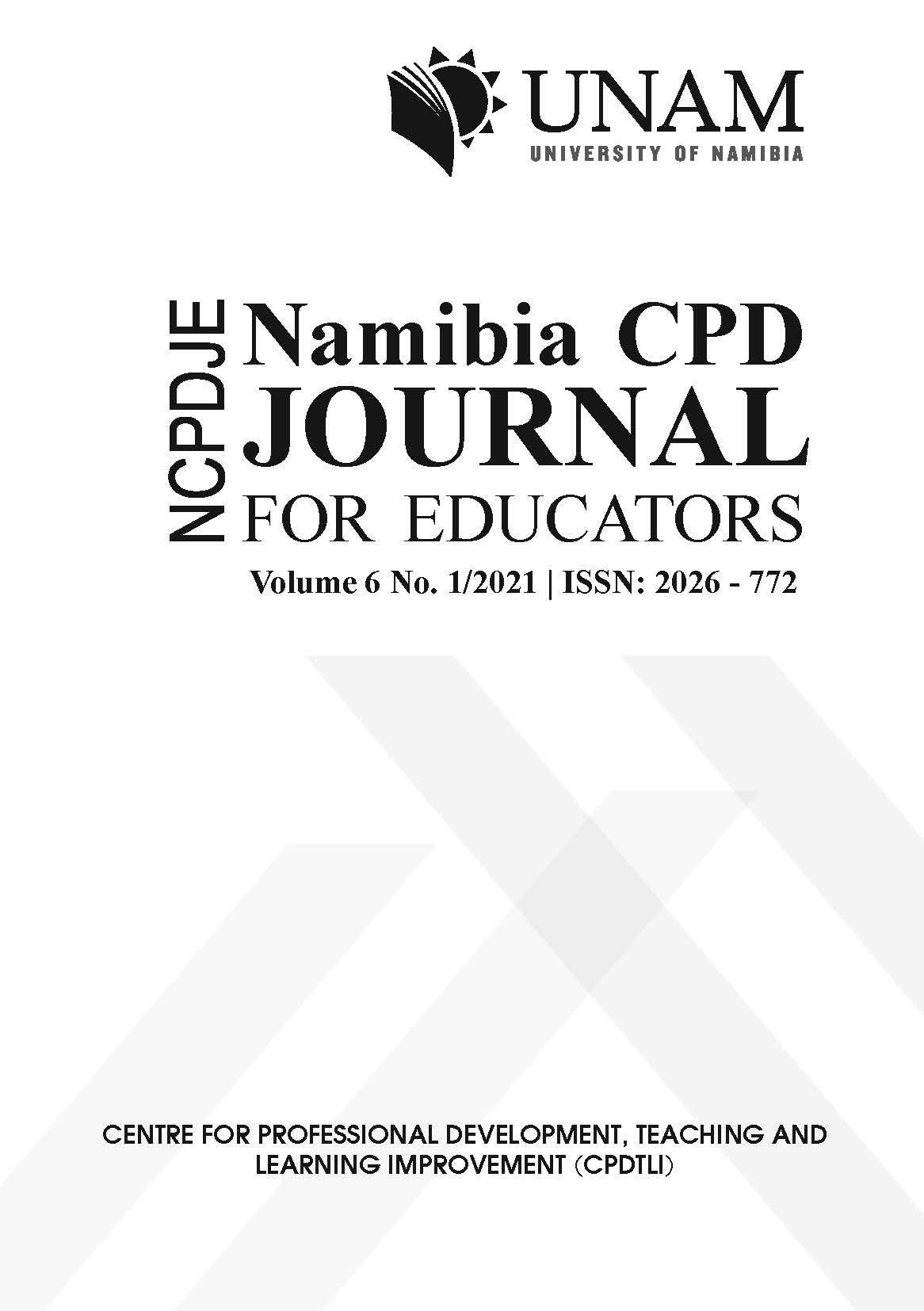 How to Cite
Luwango, L. (2021). Teacher Reflection Templates: Tools For Whole-Hearted, Open-Minded And Responsible Teachers. The Namibia CPD Journal for Educators, 6(1), 53–70. https://doi.org/10.32642/ncpdje.v6i1.1550