The Perceptions of English Teachers, at a selected Combined School in Erongo Region, on their readiness to conduct online teaching during the COVID19 lockdown in Namibia
Keywords:
e-readiness of teachers, online teaching readiness of teachers, COVID19, online teaching readiness
Abstract
The Ministry of Education, Arts and culture, proposed learning at K-12 as the solution for continuing education during the CoVID19 pandemic lockdown period across Namibia (March/April 2020). Due to the haste in implementation e-learning at schools by teachers, researchers sought to get a glimpse of the perceptions and self-efficacy of English subject teachers one their readiness to conduct online teaching. This single case study design involved English teachers at a selected
combined school in the Erongo region. The open-ended questionnaire results focussed on teacher e-readiness, management support, school culture and school and community infrastructure and student and parent preparedness. The study findings are clear that teachers were not opposed to teaching online, however, they were very aware of the issues and limitations that would make it challenging. Challenges included not only their own ICT literacy skills and the connectivity issues, but recognising the lack of self-directed learning from their learners.
Downloads
Download data is not yet available.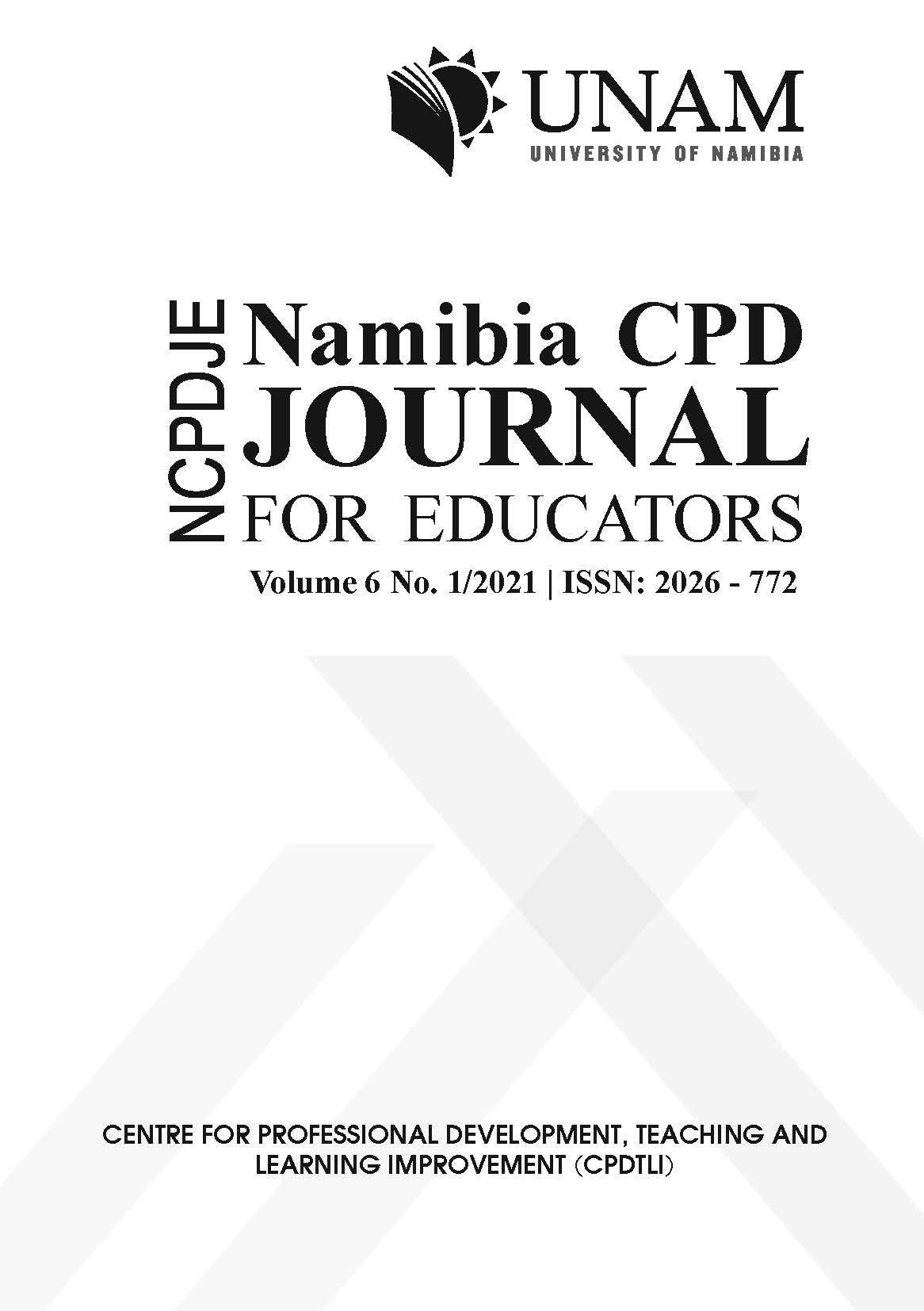 How to Cite
Boer, P. J., Marais, J., Sheya, H. ., & Halweendo, J. M. M. (2021). The Perceptions of English Teachers, at a selected Combined School in Erongo Region, on their readiness to conduct online teaching during the COVID19 lockdown in Namibia. The Namibia CPD Journal for Educators, 6(1), 185–210. https://doi.org/10.32642/ncpdje.v6i1.1558