Challenges of teaching large classes at UNAM
A Case of Hifikepunye Pohamba Campus
Keywords:
large classes, teaching and learning challenges, teaching strategies, assessment tasks, University of Namibia
Abstract
This article is part of a thesis study that sought to investigate challenges experienced in teaching large classes at UNAM, Hifikepunye Pohamba Campus. Lecturing in large classes can be of grave concern to anyone because of the various challenges involved. Employing a qualitative case study design, this article explores the challenges experienced by lecturers and student teachers in large classes.The participants for the study were three teacher educators who teach classes with one hundred students or more, nineteen student teachers and three campus management members. Data were collected through face- to- face semi-structured interviews, focus group interviews, non-participant classroom observations, and document analysis. Data were analysed through means of thematic and content analysis. The results revealed that large class sizes hinder implementation of active teaching approaches and strategies, impact negatively on the learning activities, assessment tasks and feedback given to student teachers. Among others, the article recommends provision of appropriate resources in creating a conducive teaching and learning environment for large classes. It also recommends that teacher educators should be provided with continuous professional development programmes in how they could handle large classes as well as various assessment strategies that they could use in such classes.
Downloads
Download data is not yet available.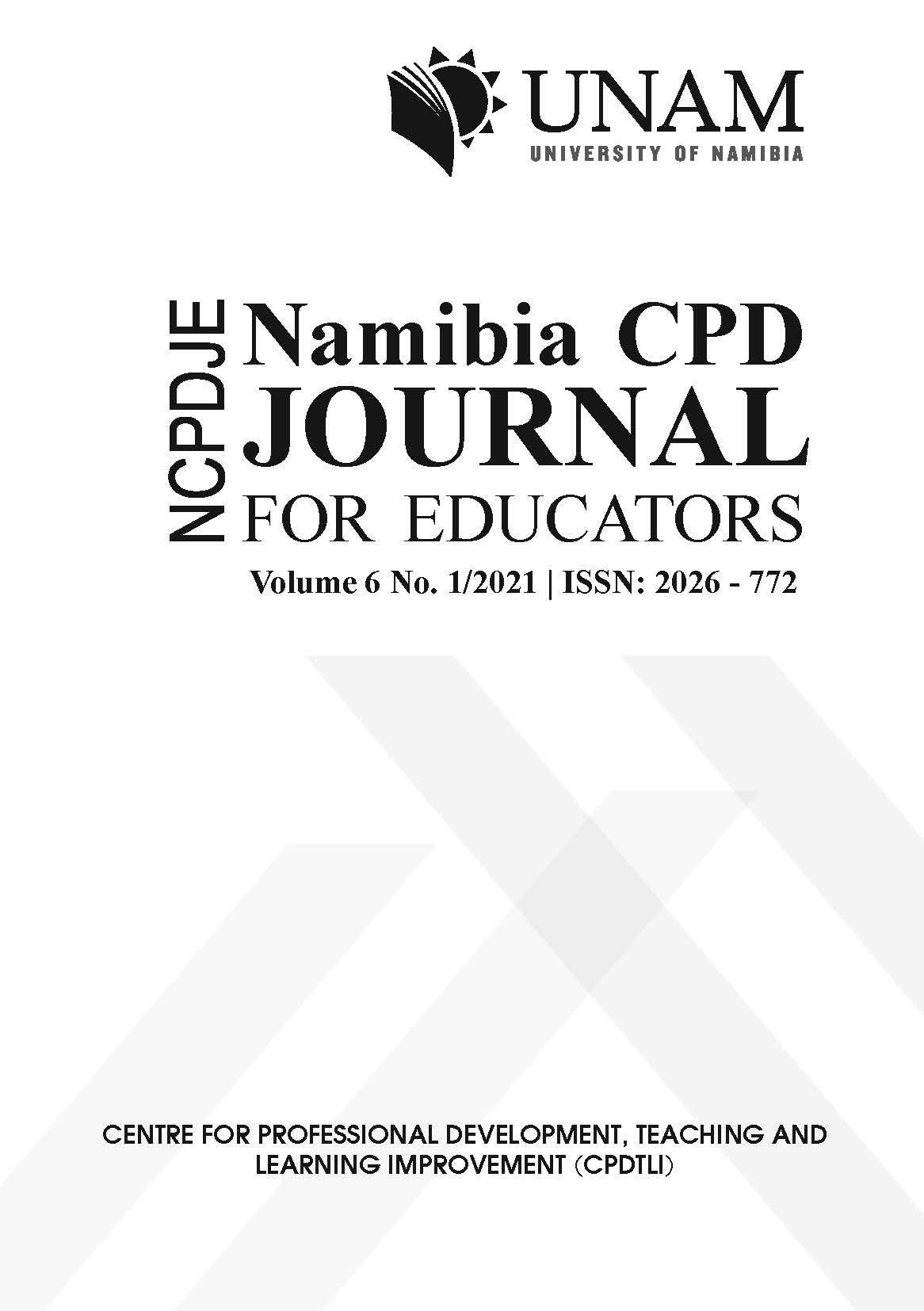 How to Cite
Mushaandja-Mufeti, M. N., & Molosiwa, A. A. . (2021). Challenges of teaching large classes at UNAM: A Case of Hifikepunye Pohamba Campus. The Namibia CPD Journal for Educators, 6(1), 157–184. https://doi.org/10.32642/ncpdje.v6i1.1556