Perceptions amongst university students about elder abuse in Namibia
Keywords:
Elder abuse, neglec, violence, university student, Namibia
Abstract
The most vulnerable period in the lifecycle of a human being is in childhood and again reaching advanced age in later life. Social work students need to have knowledge and competencies to respond effectively to vulnerabilities such as elder abuse. The aim of the study was to examine social work student's level of awareness and knowledge on elder abuse, in order to highlight content areas to be addressed in curricula by social work educators. In a qualitative method study, the
convenient sample method was used to select 150 social work students in the first, second and third year of study. Each student was able to present two case examples on elder abuse in their communities. The findings indicated that economic and financial abuse of older people takes place on a regular basis, participants further shared that older adults experience neglect, abandonments and emotional abuse. To a lesser extent older people suffer from physical abuse. From the viewpoint of young people it has been confirmed that elder abuse is a common concern in Namibia and that it has a serious impact on the lives of the elderly. The study underlines the importance of public awareness. Documentation and help systems need to be developed to effectively address the problem of elder abuse. A component of aging, and in particular, elder abuse need to be incorporated in the social work curricula to better prepare graduates.
Downloads
Download data is not yet available.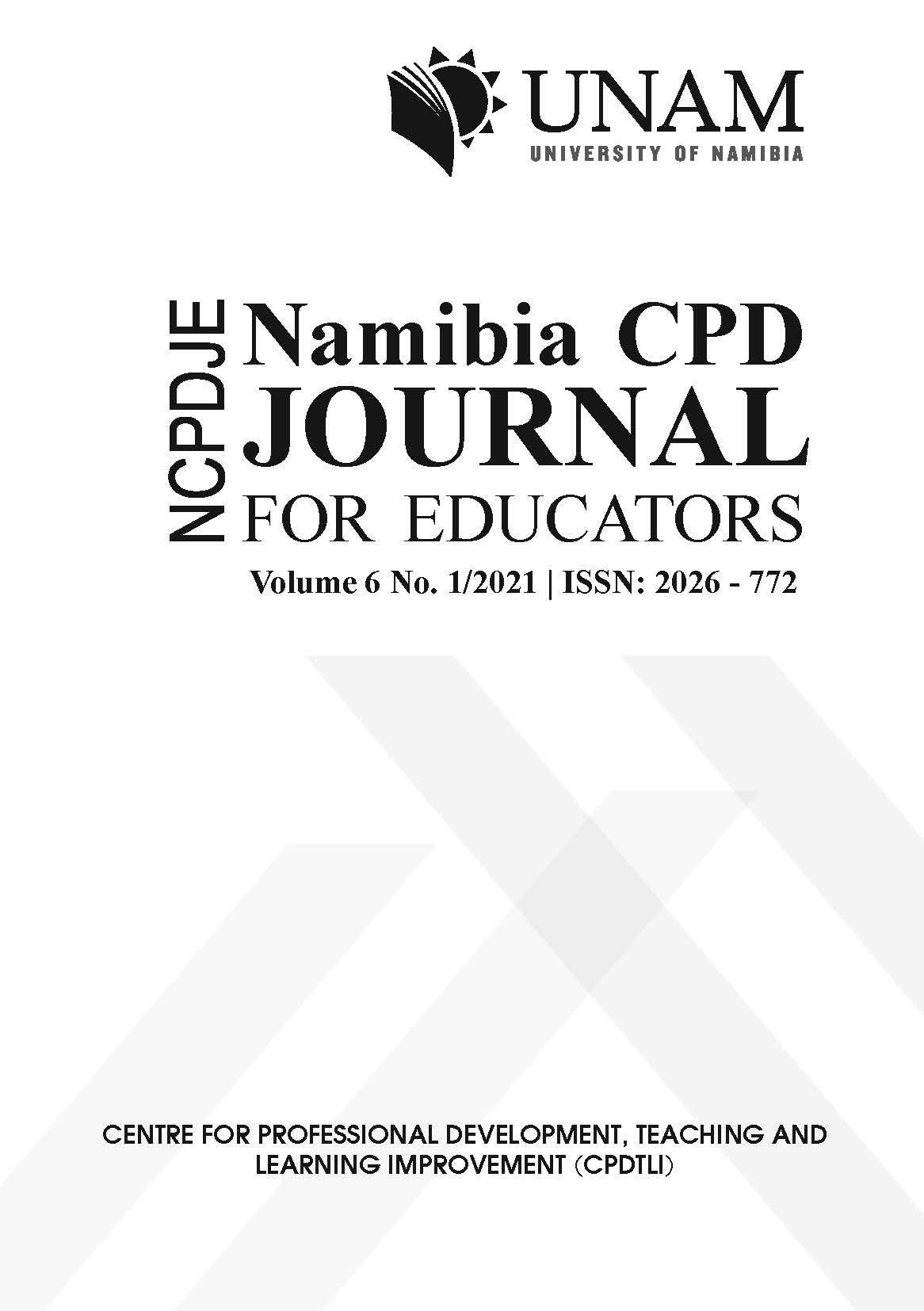 How to Cite
Klie, T. ., & Ananias, . J. . (2021). Perceptions amongst university students about elder abuse in Namibia. The Namibia CPD Journal for Educators, 6(1), 24–52. https://doi.org/10.32642/ncpdje.v6i1.1548